The seven most important islands of the archipelago – Corfu, Paxos, Lefkas, Meganisi, Ithaca, Kefalonia and Zakynthos (Zante) are hilly and wooded and offer beautiful beaches, picturesque villages and beautiful, secluded bays. The history of the region is reflected in the numerous churches and monasteries, from modest to monumental, and in the architecture of the small, white houses with colorfully painted doors and woodwork.
Corfu is an island with many beauties; the old town has been declared World Heritage Site. Visit the old citadel (Palaio Frourio) or Achillion palace and gardens. This green island has many beautiful coastlines and perfect beaches. From the open water to the sheltered bays in combination with the perfect winds and the warm summer weather, these are the perfect sailing conditions. Don't forget to taste the famous sofritos in taverns and restaurants of Spianada.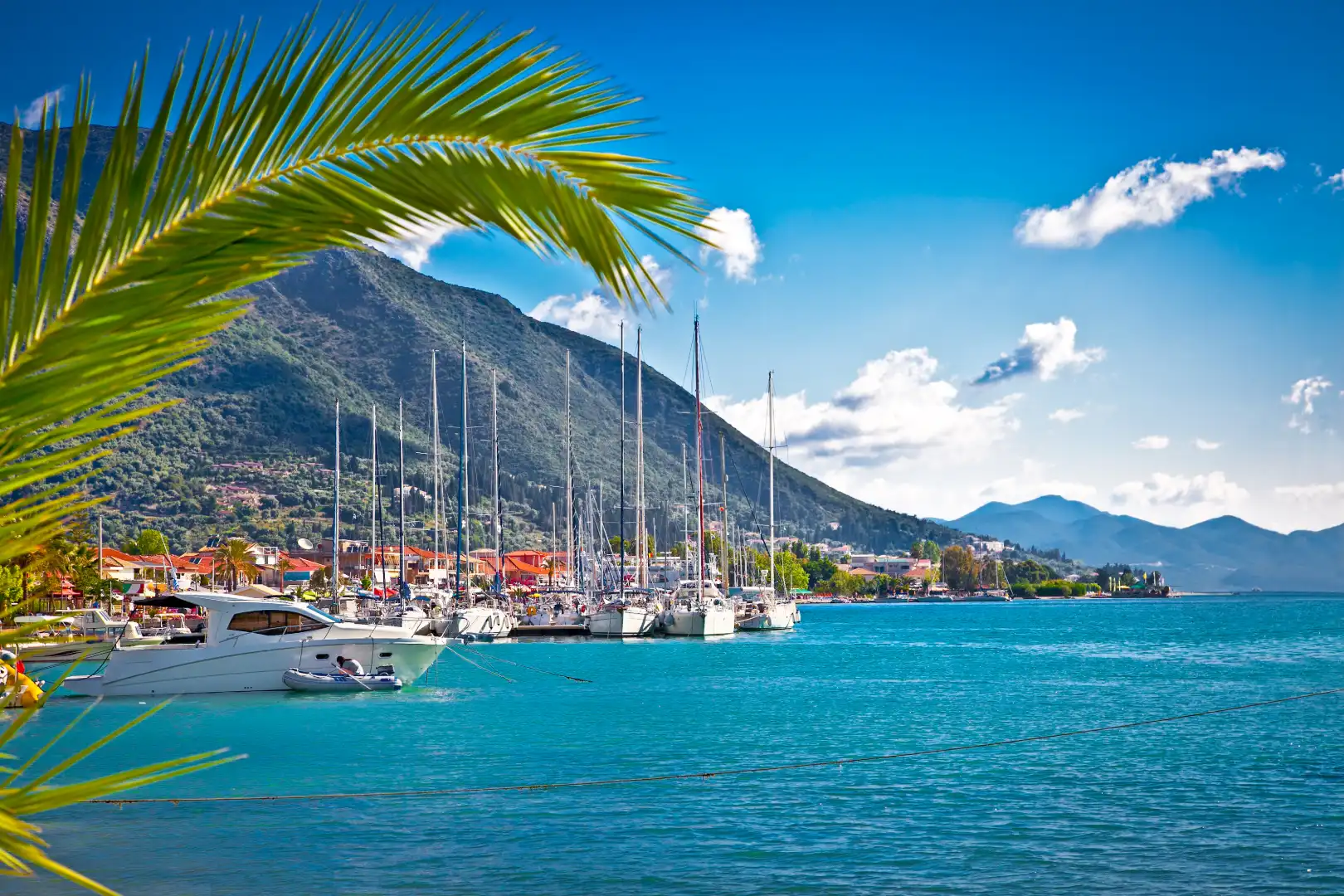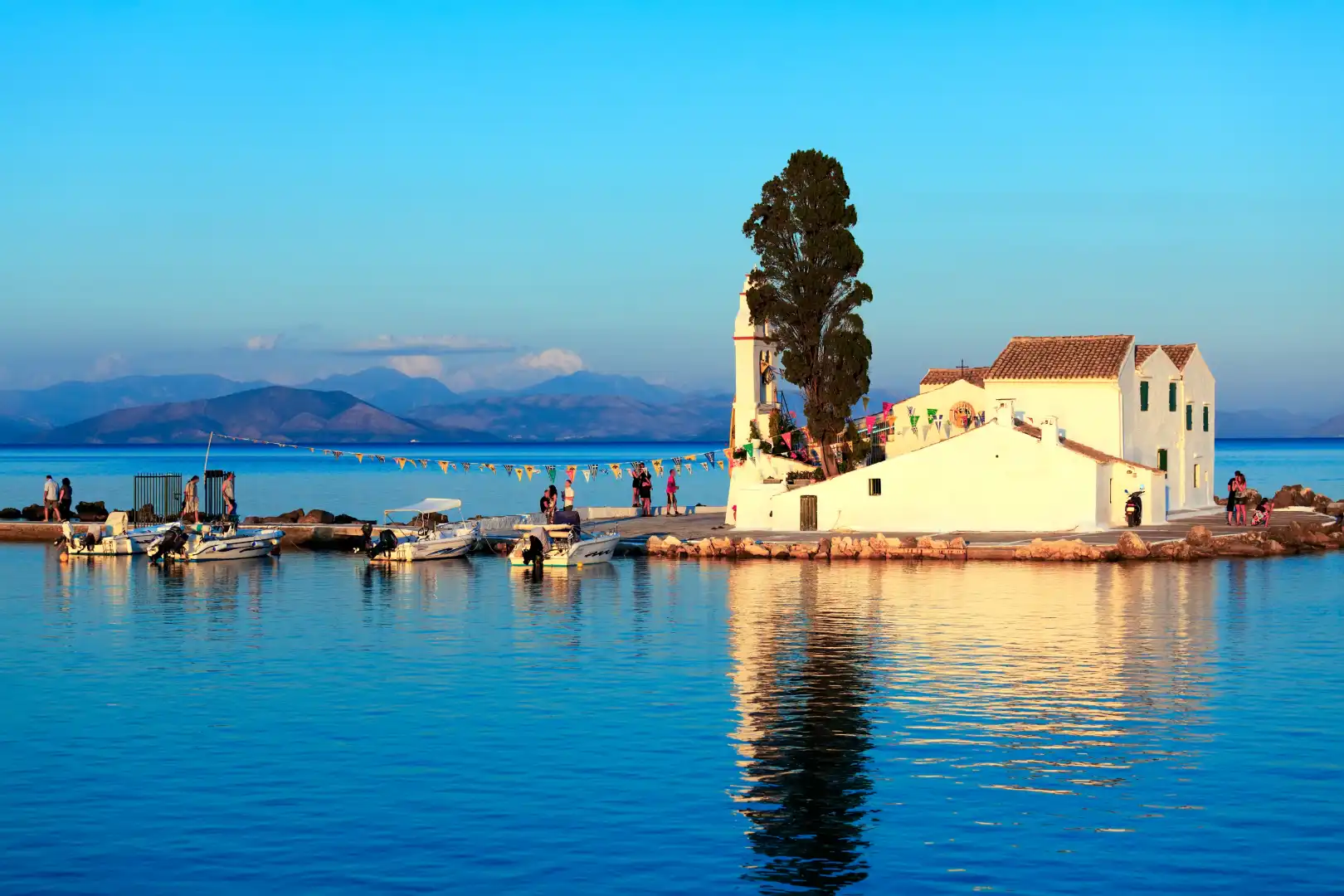 A sailing holiday at Lefkas is very quiet and very family friendly, ideal for couples with younger children or skippers with a less experienced crew. The waters are well protected, which means that people will regularly experience a calm sea. During the sailing season from April to November one can expect a northwest wind with 10 to 15 knots and calm winds in the morning. You can navigate by sight. The tidal range is only one to two feet and therefore there are no worries about tidal currents. An exception is the channel of Lefkas at sea level (no locks), here you can experience considerable current. The average temperatures in the sailing season are between 24ºC and 28ºC.
This sailing area lies in sheltered waters of the central and southern Ionian islands and the Echinaden archipelago on the northwestern coast of Greece. It's a journey through history to the mythical Ithaca, known for its unyielding ruler, Odysseus, hero of the Trojan war and the epic poem the Odyssey of Homer. It's literally possible to sail in the 'footstepts' of Odysseus.
The Echinaden archipelago with pleasant anchorages, wonderful beaches, excellent opportunities for snorkeling and scuba diving. Vassiliki beach is a paradise for windsurfing fanatics. The very high cliffs along the beaches of the west coast, such as Porto Katsiki and Egremnoi, are an ideal location for a dramatic and creative photoshoot.
However, if you're looking for peace and seclusion, the beach of Nidri is recommended, with several quiet fishing villages within sailing distance.
Naturally more adventurous sailors can extend the itinerary of Lefkada to discover even more of the region. No matter how far you plan the route, sailing is superior and the calm breeze is always very pleasant
Patricia thank you so much for putting everything together!:) We had a great time, and the boat was really nice and spacious. See you next year!:)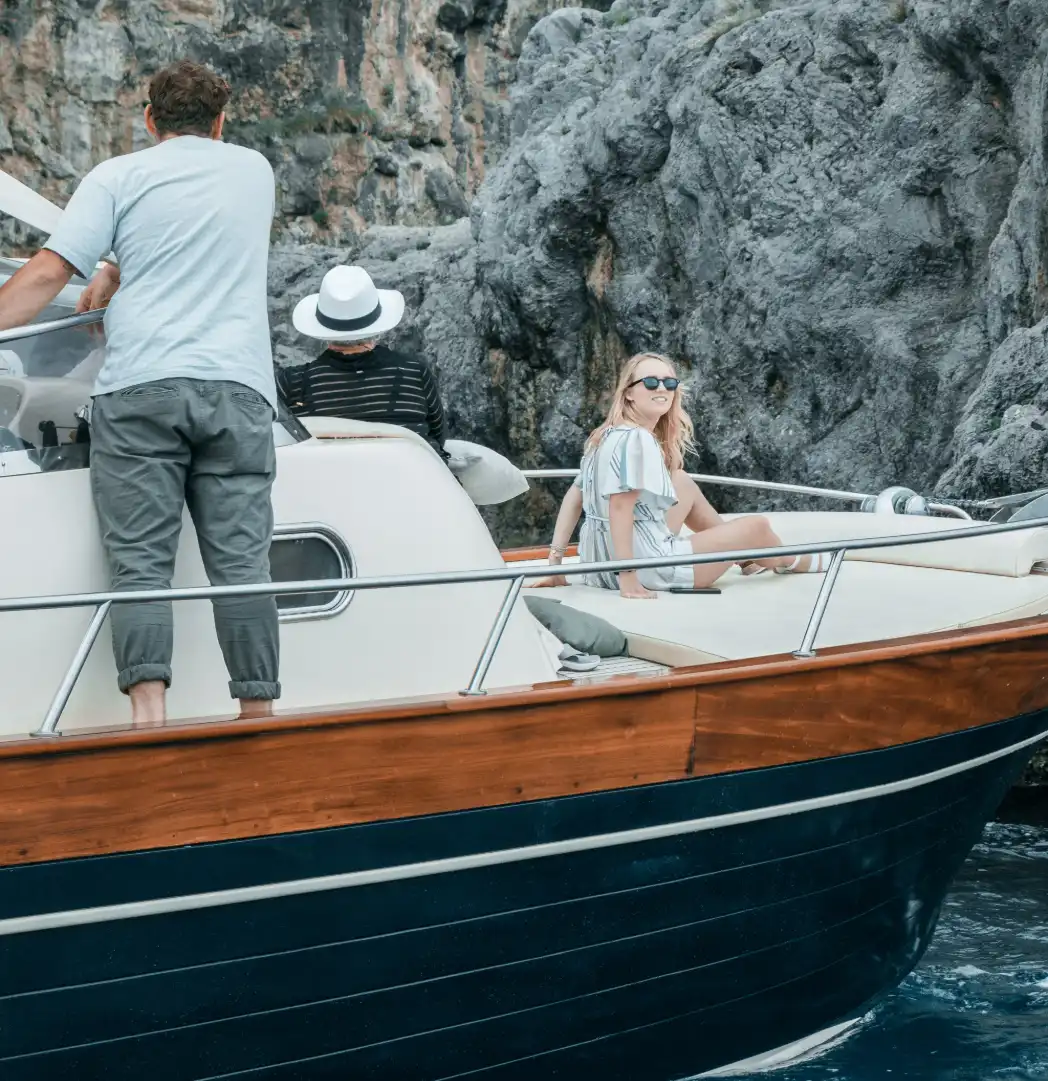 Schrijf je in en ontvang onze nieuwsbrief, zo blijf je altijd op de hoogte van de laatste nieuwtjes.